We are tree work specialists. We do tree trimming and tree removal quickly and easily. Our trained professionals know how to do it right without any damage to your buildings or property. We also provide brush removal and stump grinding.
We do a professional job no matter what the circumstances. Trees fall on houses, cars and across roads. Small trees turn into big trees and threaten our property. We have storms and hurricanes that wreak havoc on our Gulf Coast. We take care of it all.
Tree Removal
We can remove any tree, any size. We clean everything up and leave your property spotless.
Tree Trimming
If you have a tree that needs to be trimmed, we have the equipment and people to do a beautiful job.
stump grinding
If you have stumps you would like removed we are here for you. We have all the equipment to do the job right.
Debris Hauling
If your contractor cleared your new lot and you don't know what to do with all that remains. Call us.
Land Clearing
If you are looking for someone to clear your lot or land. We are prepared with a team to get to your job quickly.
Free Estimates
We always offer free estimates.
Get A Free Consultation & Estimate
Here are some of our recent projects.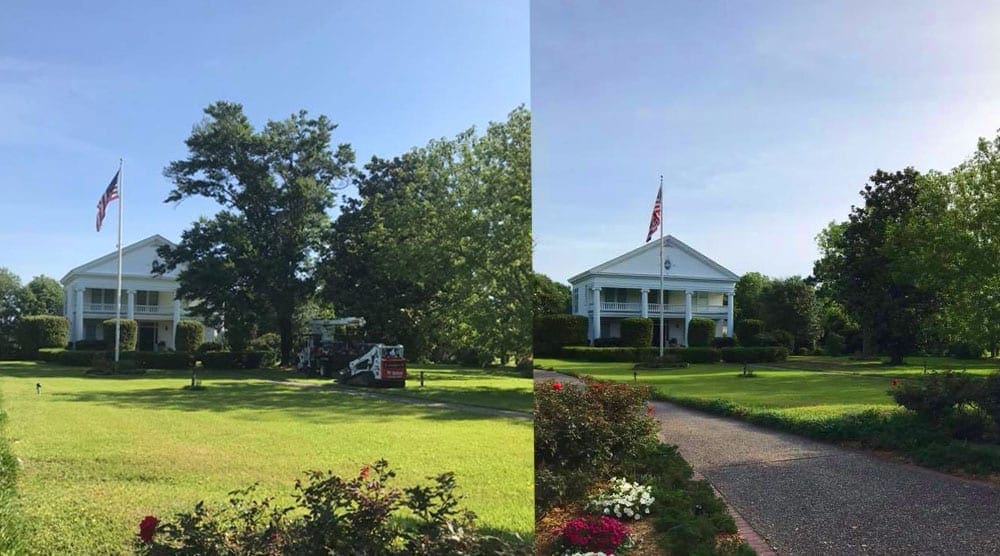 Bobcat Tree Work, LLC removed this tree from a beautiful old plantation here on the Gulf Coast.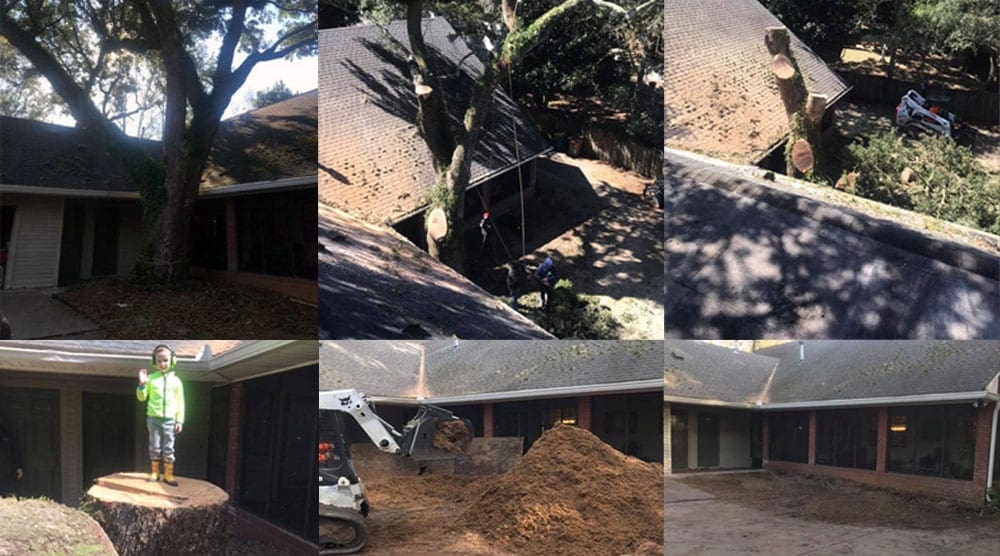 This tree was too close to the house causing damage to the roof and making the house too dark inside. Bobcat Tree Work, LLC removed it without a scratch, ground the stump, cleaned up the yard, and had made some friends in the process.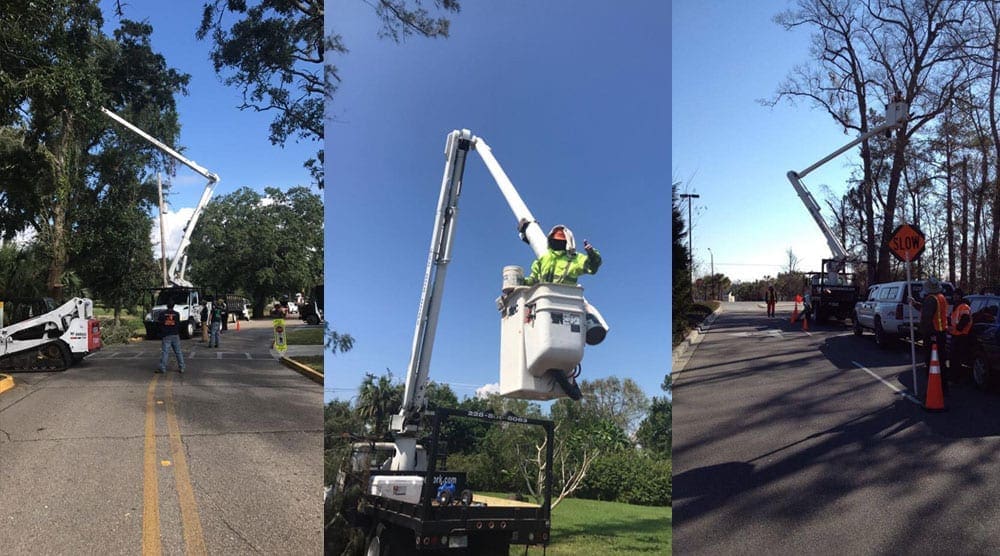 Bobcat Tree Work, LLC trucks in action. We have all the equipment to not only do the job of removing a tree but make it safe for everyone involved.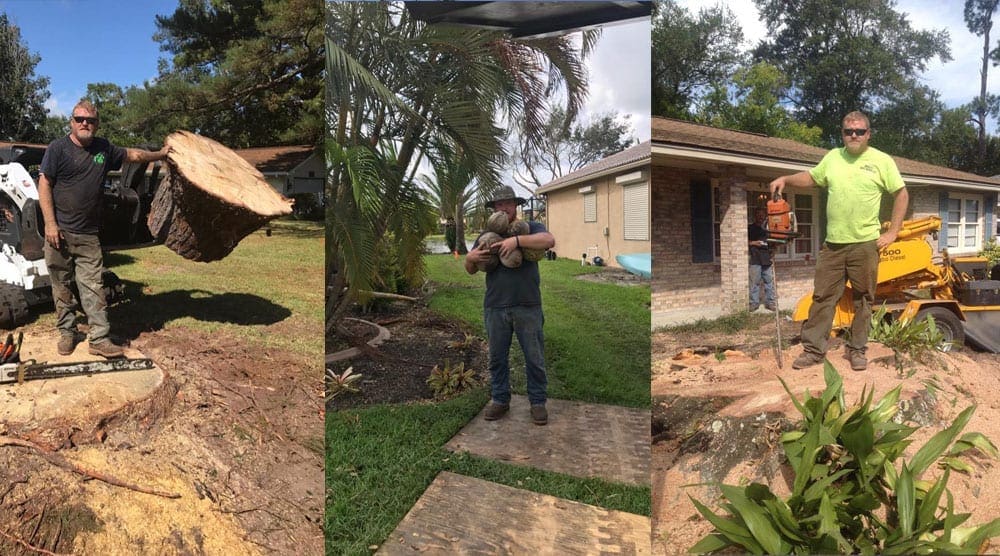 We are a fair and honest employer and we take care of our workers. They enjoy working for us and we consider them family.

"Joey and his guys did a great job for us. Very carefully trimming several live oaks near our house. Courteous and professional; these guys know what they're doing. Very good clean up afterward too. Highly recommend."  Jim Purgerson

"They are very quick and professional. Took extra care to ensure the roots were ground and the yard leveled. Ensured that the surrounding area looked as though they had not been there. Great job" Robert Clifton

"I recommend them for tree cutting, tree and/or stump removal and removal of all the debree that comes with it.The crew worked very hard to ensure quality work and in a timely manner. I feel like I got the best group of men for the job. The first time I met Mr. Wilson I felt that he was an honest, reasonable, and very nice man. i can only hope that my roofer and electrician will be as good. Thank you all for a job well done. It has been a pleasure doing business with you all. So glad I got the opportunity to meet you all.
Stay safe." Stephanie Corbin

"Joey Wilson, owner, is most professional. That said, he is one really nice guy. The men who work for him are also professional, and very nice.
They just left. I had to have two dangerous trees removed. One was a very large, blighted monstrosity. The other was a half-rotten pecan tree. I'm going to miss the shade, but they had to go before hurricane season. The big one had the potential to literally crush my house.
Both were very close to the fence. The big one was not far from the house. They took them down a piece at a time. No damage to anything. My yard is cleaner than it was when they started.
I got a surprisingly reasonable estimate. As soon as time opened up, they were here. The job came in right on the estimate, even though it took longer than originally estimated. I can not recommend Bobcat Tree Work highly enough." John Carrubba
We should be your go-to tree trimming company here on the Gulf Coast.